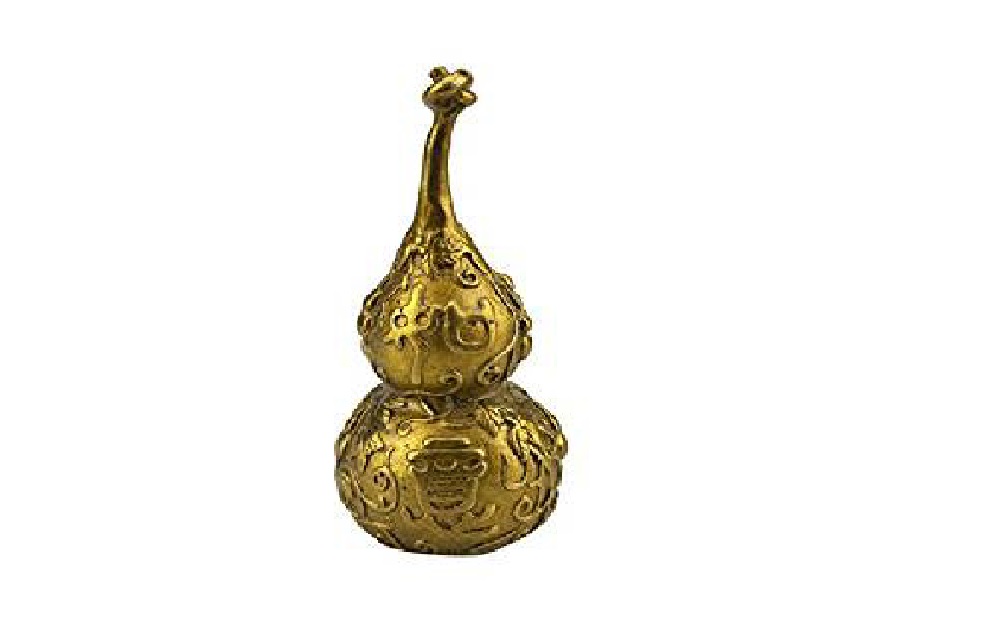 February 4th is the commencement of the Metal Rat (庚子) Year, so it`s time to start thinking about the annual Flying Star energies and their location around your home.
This year the #2 Black Star is located in the South Palace and can bring sickness, loss & obstacles.
To remedy this problematic energy we are pleased to offer our small & medium sized brass Wu Lou Gourds, which are beautifully adorned with the motif of the Gourd plant.
The Wu Lou Gourd is a powerful symbol of longevity and good health. It originates from the legend of the 8 Immortals and is one of the many special objects that was carried by them, as it contained the elixer of health and vitality.
Also commonly used by Chinese Medical Practitioners to carry and store their traditional medicines, it is therefore often used as a remedy for the illness energy of the #2 Black Star.
Place the brass Wu Lou Gourd in the South Palace of your home or business to weaken the annual illness energy of the #2 Black Star.
To purchase your brass Wu Lou Gourd and other products please visit www.fengshuistyle.com.au