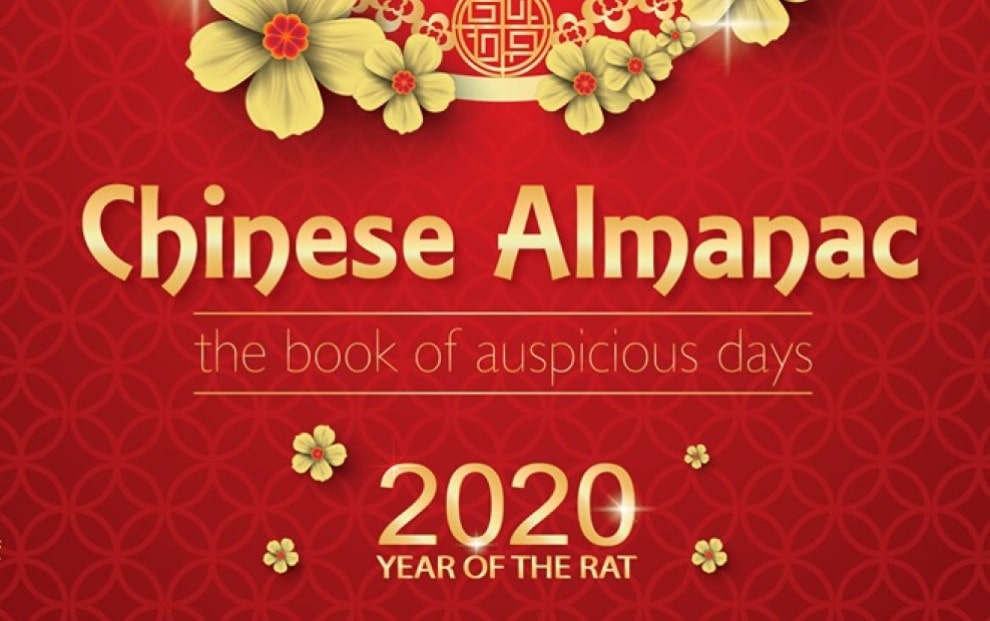 Yesterday we ushered in the Lunar Year of the Metal Rat (庚子) and although the Chinese Solar Calendar doesn`t officially commence until February 4th, many of us are already preparing ourselves for 2020!
The Rat is the first sign in the 12 animals of the Chinese Zodiac and for this reason we consider this to be a year of new beginnings and renewals.
This is also a year of strong Metal & Water energies, so how will this affect you and what can you do to make this a great year?
Fortunately the Chinese Almanac or `Tong Shu` is a brilliant resource to help you achieve your goals.
Not only does this book contain valuable information from Grand Master Raymond Lo about Date Selection for important events, but it also provides:
* Feng Shui advice for the year and each month; which includes Flying Stars, Grand Duke Jupiter, Clash and 3 Shars
* Where to place your remedies in 2020
* Where to avoid renovation & construction during 2020
* Predictions for the Year of the Metal Rat
* Monthly predictions for each Chinese Zodiac
This book is particularly useful if you are a practitioner, student or enthusiast of Feng Shui & Chinese Astrology. It is available every year from my online shop at www.fengshuistyle.com
Also don`t forget GM Dr Stephen Skinners brilliant new book now on Amazon - Guide to Reading the Chinese Almanac